About us
The group was set up to represent the views of producers, importers, and users of fluorinated products and PFAS and other parties with an interest in the fluorinated products and PFAS sector group activities in Europe. Our members produce, import and use over 300 PFAS in nearly all subgroups as defined by the OECD. FPP4EU does not represent individual PFAS substances, but represents the group as a whole.
FPP4EU members have an ongoing commitment to meet or exceed all applicable health, safety, and environmental regulations and standards. We carefully consider the effects of our products and operations on the environment, as well as on the health and well-being of people. We strive to be good stewards of air, water, and energy resources, and in our management of waste. 
As such, FPP4EU, via Cefic and its individual member companies, is part of Responsible Care®. This is the global chemical industry's voluntary initiative, which commits companies, national chemical industry associations and their partners, beyond legislative and regulatory compliance, to: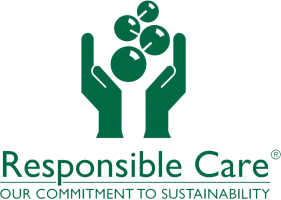 Improve
Continuously improve the environmental, health, safety and security knowledge and performance of our technologies, processes and products over their life cycles so as to avoid harm to people and the environment.
Use resources
Use resources efficiently and minimise waste.
Report openly
Report openly on performance, achievements and shortcomings.
Listen, engage and work
Listen, engage and work with people to understand and address their concerns and expectations.
Cooperate
Cooperate with governments and organisations in the development and implementation of effective regulations and standards, and to meet or go beyond them.
Provide
Provide help and advice to foster the responsible management of chemicals by all those who manage and use them along the product chain.
Launched in 1985, Responsible Care® activity has since extended beyond chemicals manufacturing to other activities, especially those associated with the safe use and handling of products along the value chain.